>

MAGIC! for Minds, by Terence Watts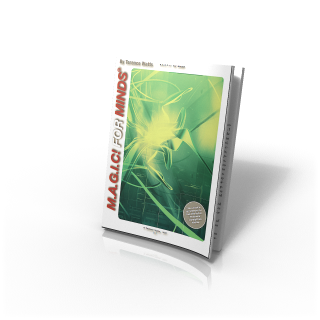 MAGIC! for Minds, by Terence Watts
SKU:
This e-book will be emailed to you upon receipt of payment.
​It is well-known to therapists that the subconscious tends to reject new information unless it agrees in some way with what is already there and is therefore 'safe' - so the trick is to present ideas for beneficial change in a format that the subconscious can easily relate to. What Terence manages far more elegantly than most is to use the true 'language of the subconscious'... the imagination.

​
Terence Watts is a therapist, teacher and professional author, and this book uses techniques that he has developed over many years that will allow the reader to address a huge number of difficulties in life, including:
Motivation
Relationship Issues
Career success​
Confidence and Self Worth issues
Fear of confronation
Lack of Assertiveness
Fear of Change
Those are a few of the things that this book can help you with but there are a great many more besides. With the method you will learn here, there's no need to endlessly repeat affirmations to yourself or to spend ages trying to discover how to hypnotise yourself effectively. In fact, you will be amazed to discover that you already know how to do what you need to - you just don't know that... yet.